VICTORIA – B.C.'s New Democrats will not stop seeking answers about the B.C. Liberal plan to provoke a school strike that would have disrupted the lives of a million students and parents.
"You bet we're going to keep asking questions," said New Democrat leader Adrian Dix. "British Columbians deserve to know the truth about Christy Clark and the B.C. Liberals plotting against our kids instead of doing what is in their best interests."
On Friday, the Liberal government moved to bury the truth even deeper with a court filing that seeks to deny the Supreme Court's ruling that testimony which formed the basis of the court's finding against the government should be released.
"Having read key passages of testimony from the trial, we know that Premier Clark is not telling the truth–and she knows it," said Dix. "The government is trying to cover up the truth, keep the public in the dark, then asserting things that are knowingly false. It's contemptuous of the people of B.C."
Dix said it is vital that the testimony be made public. "Parents deserve to know the truth about what the Liberals did, and we won't let up while the premier and the education minister are lying to British Columbians about it."
New Democrat education critic Rob Fleming pointed out that the premier and education minister have spent the last week in damage control mode, hiding from accountability in the legislature while offering misleading talking points to the public.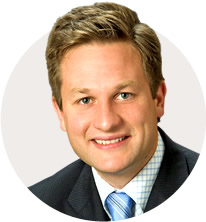 "The premier asks British Columbians to look at the facts while denying the public access to them. She asks British Columbians to believe her story that she didn't provoke a teachers' strike, when the courts found she did exactly that and her own chief negotiator said under oath it was her government's deliberate strategy," said Fleming.
"It's time for Christy Clark and the Liberals to relent and let British Columbians see for themselves what the Supreme Court already knows."