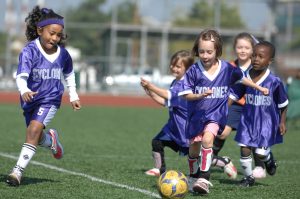 VANCOUVER – Hundreds of community organizations that rely on provincial grants, including 78 in Vancouver, are feeling the pinch thanks to Christy Clark's government dropping the ball on processing applications, says New Democrat spokesperson for local government, sports and seniors, Selina Robinson.
"The province is more than six weeks behind, leaving many organizations worried about their financial futures," said Robinson. "How are they to plan anything without knowing if the gaming grant money that they rely on will come through, and how long are they supposed to wait?"
At this moment, 426 organizations province-wide are operating in limbo. In Vancouver alone, 78 community organizations are waiting to hear if they have the money to carry on business as usual.
They are listed here: https://www.gaming.gov.bc.ca/gaming/report/DirectAccessWebReport.do
(To find specific information click the link, then search the government's report for organizations whose applications for Community Gaming Grants were received between January 1, 2016 – May 31, 2016 and whose applications are either "In Progress" or on "Hold.")
"This is just another example of the Christy Clark government failing to appreciate what these organizations and their volunteers mean for our communities," said Robinson. "Premier Christy Clark will tell anyone who will listen about our 'great' economy while systematically ignoring the effects and value of these community groups."