By Rob Fleming, New Democrat education critic
In 2002, thousands of kids across this province started Grade 1.
In that year, then-education minister Christy Clark passed a law that would lead to larger class sizes and less support for students with special needs. Now, those same kids are getting ready to graduate, and Premier Clark and her government are still not treating teachers with respect and are putting kids and parents last by provoking conflict in B.C.'s public schools.
While this class of kids was in school, the B.C. Supreme Court struck down the government's class size and composition legislation as unconstitutional – not just once, but twice.
The first time, in 2011, the government didn't appeal the ruling, and the premier said she would "make sure that we get on a different footing with the teachers' union, just as the court has suggested." Instead, just a year later, her government introduced legislation that the B.C. Supreme Court later found to be "virtually identical" to the previous law.
It too was struck down. And in the court ruling the judge chastised the Liberals for bargaining in bad faith.
Far from turning a new page on its record on public education in B.C., the court found that the B.C. Liberals had attempted to provoke a full-scale strike in B.C. schools for their own political gain, noting: "Their strategy was to put such pressure on the union that it would provoke a strike by the union."
Recent attempts to provoke teachers have escalated tensions, and show the B.C. Liberals have not changed their tactics. At a time when leadership is needed to achieve a negotiated settlement with teachers, they continue to play political games. As a result, once again teachers will vote this week on whether to expand their labour action to a full-scale strike.
Not only have they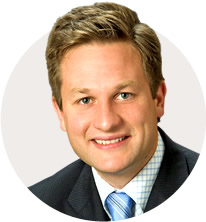 failed to negotiate in good faith, but the B.C. Liberals have also added confusion for everyone involved in the school system by imposing a partial lockout that risks disruption of school activities, including academic field trips, graduation activities, exam marking and report card updates.
Despite claiming
they are in favour of stability in schools, Premier Christy Clark and her government have escalated the conflict, ramping up their rhetoric and provoking teachers.
Speaking to the media, Premier Clark publicly inferred that teachers are greedy, saying "It's all about money, it's never about quality of education." At the same time, Education Minister Peter Fassbender told reporters: "The class size issue is an oxymoron as far as I'm concerned, because all the research in the world says size does not determine outcomes" – a statement that is both incorrect and wildly misleading.
A government that truly wanted stability in schools would not escalate tensions during bargaining without concern for the kids and families whose lives have been thrown into chaos by this dispute. Nor would it provoke strikes for their own political gain, using our kids as pawns.
The class of 2014 started their public education as the B.C. Liberals were tearing up contracts with their teachers, and today they are in the middle of another labour dispute as they prepare to graduate. This government has already failed a generation of kids in this province. Before another year goes by, the premier must turn the page on 12 years of political games that put kids last.
We are fortunate in British Columbia to have an excellent public education system with great teachers who teach and nurture our children's' development and deserve to be treated with respect by their government. New Democrats are calling on the B.C. Liberal government to start acting like adults, take responsibility for the chaos they have created in education and get down to the hard work of negotiating a settlement with B.C. teachers.