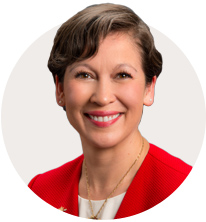 Melanie Mark
Vancouver-Mount Pleasant
---
Minister of Advanced Education, Skills and Training
Melanie's Community Office
#1070-1641 Commercial Dr, Vancouver BC V5L 3Y3P: 604-660-0707 F: 604-398-3711
About Melanie
Melanie Mark was elected MLA for Vancouver-Mount Pleasant in 2016 and re-elected in 2017. Melanie is the first First Nations woman to serve in the B.C. Legislature. She is the Minister of Advanced Education, Skills and Training.
Raised in East Vancouver, Melanie has spent her life standing up for the Vancouver— Mount Pleasant community, volunteering for multiple community organizations like Big Sisters Youth Custody Centres, and the Urban Native Youth Association. She  co-founded the Vancouver Aboriginal Community Policing Centre, worked with the Native Courtworkers Association, Covenant House Vancouver, and was the National Aboriginal Project Coordinator with Save the Children Canada's Sacred Lives project.
In 2013, she became Associate Deputy Representative for the BC Office of the
Representative for Children and Youth, speaking out for children in care.
She is Nisga'a, Gitxsan, Cree and Ojibway and a proud mother of two girls aged five and twelve.