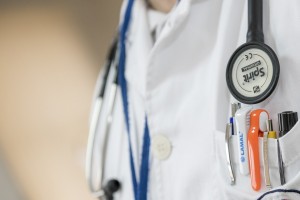 VICTORIA— New Democrat health spokesperson Judy Darcy released the following statement in regards to the lawsuit launched by Brian Day to further privatize our health care:
"John Horgan and the B.C. New Democrats believe that publicly funded, publicly delivered health care is the best choice, both for patients and for taxpayers. Peer-reviewed studies have shown that public health care leads to better health outcomes, and we know that a publicly funded system is more cost effective than U.S.-style for-profit health care. British Columbians and Canadians cherish a health care system in which access to care does not depend on the ability to pay.
"There is no denying that failure and inaction by the Christy Clark government gave a toehold to privatized medicine in this province, and private clinics have taken full advantage.
"The Christy Clark government has also allowed waitlists for critical surgeries like hip and knee replacements to grow to among the worst in Canada and waitlists for diagnostic procedures like MRIs to become among the worst in the developed world. Instead of showing leadership to support innovation that will strengthen the public system, the Christy Clark government has refused to fund and expand pilot projects like that at Richmond Hospital which saw waitlists for those surgeries drop by 75 per cent.
"We believe that this lawsuit must be vigorously fought because it represents a serious threat to public health care as we know it – where the quality of care you receive does not depend on the size of your bank account. New Democrats believe we need public innovation, not privatization, to reduce lengthy waitlists.
"Like all British Columbians, we will be closely watching the proceedings."