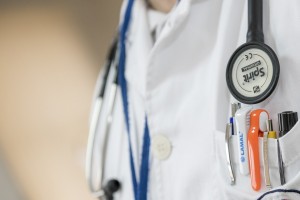 NEW WESTMINSTER— Christy Clark's government isn't telling British Columbians the truth about health care waitlists and that's putting public health care at risk, say B.C. New Democrats.
An expert witness in a pivotal trial in Vancouver told the court that the Christy Clark government's data on waitlists is "a dog's breakfast", adding that it is plain to see that the B.C. Liberal government has no intent on actually informing the public.
"British Columbians are waiting too long for quality public health care," said New Democrat health spokesperson Judy Darcy. "This evidence shows that the Christy Clark government hasn't been honest with British Columbians about that problem.
"Just this week, we were reminded of the story of a Princeton man, Fred Cosman, who died after waiting an unconscionably long time for cancer treatment. There's a five-year-old boy in my community who has been waiting over a year for a simple surgery to insert an ear tube so that he can hear. I get emails and phone calls weekly from people waiting for diagnostics, for surgeries or simply for primary care.
"There are solutions to these problems within the public system, such as the hip and knee clinic at the Richmond Hospital, a clinic that the B.C. Liberal government cancelled despite its success."
Study after study shows that single-payer, publicly delivered health care is more efficient and delivers better health outcomes that U.S.-style privatized medicine. A lawsuit launched by private health care provider Brian Day is threatening to undermine B.C.'s health care system. The lawsuit is based on the premise that the B.C. Liberals haven't been delivering timely access to important procedures.
"Evidence given at the trial shows that the Christy Clark government's failure and incompetence is denying people quality public health care," said Darcy.
"John Horgan and the B.C. New Democrats stand with the vast majority of British Columbians, who believe that the best way to deliver medical care is through innovation and modernization in a publicly delivered health care system."