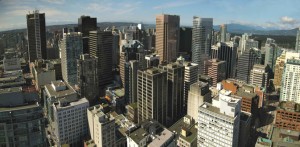 VICTORIA – Rich Coleman, the B.C. Liberal Minister Responsible for Housing, claimed that soaring housing costs in the Lower Mainland are "actually pretty reasonable" during his remarks in the legislature.
"This Liberal government is completely divorced from the lives of most British Columbians as they struggle to pay for housing," said David Eby, New Democrat spokesperson for housing. "The head of the world's largest money management firm told international investors at a conference in Singapore to buy Vancouver condos, not gold. The Harvard Review calls Vancouver 'Hedge City'. Two thirds of Metro Vancouverites believe absentee real estate investors are a serious issue. The biggest condo marketer in Canada and the mayor of Vancouver have called for research and action. The housing minister might as well say 'Let them live in cakes.'"
During his May 14 remarks, Coleman went on to dismiss suggestions that the province should take any steps to monitor absentee investor speculation in the real estate market, and said he doesn't believe the government should get involved in the housing market at all. This directly contradicts Premier Christy Clark's vague suggestion that the government will do something on unaffordability, even though she has no actual policy ideas, and only anecdotes and surveys as evidence of what's happening.
"As just one example, the B.C. government uses hydro data to track grow ops, surely they could also anonymize and use this same data to track vacant homes and condos," said Eby. "Are these numbers going up or down? There's too much speculation about speculation by absentee investors, and that could lead to prejudice. It's the government's job to collect reliable evidence and act on it with carefully thought out housing policy."
"Of course, this is the same Premier Clark that hiked up MSP and ICBC premiums, Hydro rates, ferry fares and bridge tolls and now wonders why people can't afford a mortgage. This government has turned its back on families who need affordable housing."