By George Heyman, New Democrat spokesperson on TransLink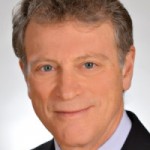 Do the B.C. Liberals support more public transit and less congestion in the Lower Mainland?
It seems they still can't decide. Instead, both the transportation minister and the premier are taking turns saying what they think people want to hear — and contradicting each other about where they actually stand on the referendum on TransLink funding happening this spring.
The referendum itself was an ill-conceived idea that put the brakes on needed transit investment in the region. By forcing it through, Premier Christy Clark effectively sidestepped her responsibility to take real action to address the funding problems at TransLink. Former B.C. Liberal Transportation Minister Kevin Falcon called it a way "to avoid making hard decisions."
Due to no funding prospects, TransLink cancelled a planned annual bus increase of 306,000 hours. Because of Clark's failure to act our per-capita transit service has been declining for five years and every day, as our population expands, we fall further behind.
That doesn't just leave transit users waiting as full buses pass them by. It leaves drivers stuck in their cars as congestion in the region worsens. And as the roads get more crowded, this congestion takes a bite out of our province's economy. The Business Council of B.C. says it already cost us billions and with every day that goes by the problems worsen and we pay a steeper price.
If it fails, Clark's referendum could leave drivers, transit users and our economy stuck in gridlock for years to come. If it succeeds, however, people in Surrey will finally get a rapid transit line connecting Surrey Centre with Guildford, Newton and Langley and a new Pattullo bridge.
In Vancouver, pressure will finally be taken off the Broadway corridor by extending the Millennium Line. Throughout the system, new B-line routes and long-awaited increases in bus, SeaBus and rapid-transit services will make the region more prosperous and livable.
That's why my fellow New Democrat MLAs and I support a Yes vote in the referendum. Not because we agree with this referendum, but because transit investment is what this region needs and deserves, and the premier and her government have left the Lower Mainland mayors and the people of this region with no other options to achieve it.
Unfortunately, Clark and Transportation Minister Todd Stone have so little concern about the outcome of this referendum, they can't even decide if they support it.
While Stone swore he was "committed to success on this referendum" in late 2013, he was later contradicted by the premier who told the Vancouver Board of Trade: "We're going to let mayors lead this."
In early December, a spokesperson for Stone said the minister would be "advocating for a Yes," but not two weeks later, the premier was telling media: "It's the mayors' question. It's their campaign." At the end of the month, it appeared the premier's view had won out. A ministry statement closed the door on any advocacy for Yes, noting that the government "will not be supporting either side — Yes or No."
But a new year seems to have brought another change of heart for Stone, who said last week that he supports a Yes vote. It remains to be seen whether the premier, who has a history of overruling her transportation ministers, will shut him down once again.
It also remains to be seen what Stone's support will mean, if anything. Does it mean he and his colleagues will actively campaign, or does it mean they will sit and watch from the sidelines.
British Columbians, especially those living in the Lower Mainland, have waited long enough to hear the government's position on transit investment.
It's time for the B.C. Liberals to get off the fence and join student groups, chambers of commerce, environmental groups, unions and the many others who have committed to campaigning for Yes. That's what New Democrats have done, because we know that this decision is far too important for us to sit idle and silent.
This article originally appeared in The Province – http://ow.ly/Hkb8W