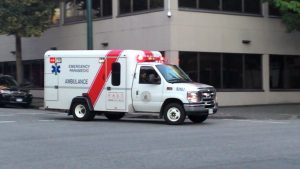 VANCOUVER— New survey results reflect the need for the Christy Clark government to take real concerted action to improve addiction services, and undercut illicit fentanyl production and use in response to the overdose crisis, says Sue Hammell, New Democrat mental health and addiction spokesperson.
"These survey results reflect strong public support on improving addiction services, banning tablet and pill presses, and expanding drug use prevention efforts," said Hammell. "They are all measures that are either lacking or need to be ramped up under the Christy Clark government's response to the overdose crisis that is gripping every part of B.C."
Insights West released survey results that finds that 86 per cent of British Columbians support opening more addiction rehabilitation spaces, while 71 per cent support restricting pill presses and tableting machines used to manufacture illicit fentanyl.
These results have been released against a backdrop of the Christy Clark government's failing to deliver on its promise to open 500 addiction recovery spaces, cutting such spaces for youth. New Democrats tabled legislation earlier this year that would ban pill presses, but the Christy Clark government refused to support it.
"In 2013, Premier Christy Clark paid lip service to the crisis and promised 500 new addiction treatment spaces by 2017," said Hammell. "Now we know that Premier Clark is missing her own deadline and has actually reduced addiction treatment spaces for youth while the overdose epidemic is growing."
Freedom of Information requests filed by the New Democrats revealed that the Christy Clark government has missed deadlines to open 500 new addiction treatment spaces by 2017. As a result, over 60 per cent of these promised spaces remain unopened.
Other information requests revealed that the Christy Clark government reduced youth addiction treatment spaces by 25 per cent. As of March 31 this year, there were 29 fewer spaces compared to before when Premier Clark made her election promise to increase addiction treatment spaces.
Hammell added, "The Christy Clark government could have passed our legislation to ban pill presses used for fentanyl months ago, but instead blocked it. In stark contrast, MLAs from all parties put their differences aside in Alberta, and passed similar legislation in an effort to tackle the crisis. Unfortunately, it's the victims of overdoses who will pay the price for Premier Clark's partisan games."
The Insight West survey also pointed to the need for strong education and awareness campaigns on fentanyl.
"While action has been taken on such things as ensuring more appropriate opioid prescribing, the Christy Clark government was slow off the mark to commence a province wide public education and awareness campaign," said Hammell. "In April, the public saw their tax dollars go towards government political ads rather than PSAs warning British Columbians how fentanyl in an amount equivalent to two milligrams of salt can cause a fatal overdose. Public safety should come before the premier's politics.
"The public is looking to Christy Clark and her government to do more and to take this action in real time. This public health emergency can't wait for promises. It can't wait for an election. This is a crisis that has killed more than 400 people in British Columbia already this year."