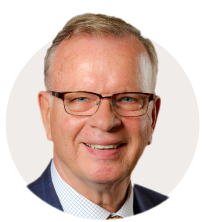 Bruce Ralston
Surrey-Whalley
---
Minister of Energy, Mines and Petroleum Resources
Bruce's Community Office
10574 King George Hwy, Surrey, V3T 2X3604-586-2740
About Bruce
Bruce Ralston was first elected MLA for Surrey-Whalley in 2005. He was re-elected in 2009, 2013 and 2017. He is the Minister of Energy, Mines and Petroleum Resources.
Bruce served as the Official Opposition spokesperson for Natural Gas Development, Trade, Immigration, and Multiculturalism, and also served as Opposition critic for finance, agriculture, international trade, the Asia Pacific strategy, and intergovernmental relations. He served as chair of the Legislature's Select Standing Committee on Public Accounts from 2009 to 2017, and as a member of the Select Standing Committee on Finance and Government Services from 2006 to 2013.
Bruce operated his own law firm in Surrey for many years, and continues to maintain his membership in the Law Society of British Columbia.
From 1995 to 2006, Bruce was elected to four consecutive terms as a member of the VanCity Savings Credit Union board of directors. He served as a chair of the board from 2001 to 2003. In 2003 BC Business magazine recognized Bruce as one of B.C.'s five leading board chairs. From 2003 until 2005, Bruce acted as the chair of the board of VanCity Enterprises, a VanCity subsidiary with a mandate to provide innovative housing solutions throughout the Lower Mainland.
Bruce also served as a councillor on Surrey City Council for 1988 to 1993, where he advocated for planned development for healthy neighbourhoods for Surrey families. He is a former member of the Boards of Directors of Surrey Memorial Hospital and the Surrey Public Library.
A former president of the B.C. NDP, Bruce was born in Victoria and grew up in Vancouver. He has degrees in history and law from the University of British Columbia and a degree in history from the University of Cambridge in England.
Bruce is married to Miriam Sobrino. They have three children who grew up in Whalley and attended public schools in Surrey and New Westminster. Their elder son attends graduate school in the U.S., while the other two are pursuing undergraduate post-secondary degrees in Canadian universities. The family is active in their communities through a number of community and sports organizations