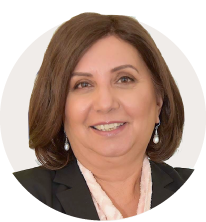 Jinny Sims
Surrey-Panorama
---
Jinny's Community Office
204-14360 64th Ave Surrey, BC V3W 1Z1778-593-2262
About Jinny
Jinny Sims was elected as the MLA for Surrey-Panorama in 2017 and re-elected in 2020. She served as Minister of Citizens' Services and is currently Convener of the Select Standing Committee on Legislative Initiatives and the Select Standing Committee on Parliamentary Reform, Ethical Conduct, Standing Orders, and Private Bills,  Vice-Chair of the Legislative Review Committee, and a member of the Government Caucus Committee on Social Initiatives.
Born in Punjab India, Jinny immigrated to England at nine years old. She earned her education degree at the University of Manchester and became a high school teacher when she moved to Canada before becoming the president of the BC Teachers' Federation in 2004.
In 2011 Jinny was elected as an NDP MP for Newton-North Delta, where she was the critic for International Cooperation, Critic for Immigration and Critic for Employment.
Jinny is a mother and grandmother and is proud to call Surrey home.