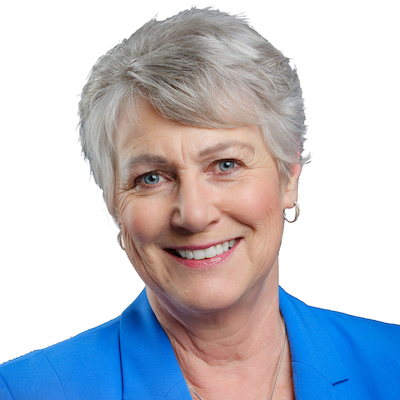 Katrine Conroy
Kootenay West
---
Minister of Finance, Minister Responsible for the Columbia River Treaty
Katrine's Community Office
#2 - 1006 3rd Street, Castlegar, V1N 3X6250-304-27831-888-755-0556
About Katrine
Katrine Conroy was elected as the MLA for Kootenay West in May 2009 and re-elected in 2013, 2017, and 2020. She served as MLA for West Kootenay-Boundary from May 2005 until the riding boundaries were re-drawn. She is the Minister of Finance and the Minister Responsible for the Columbia River Treaty, having previously served as Minister of Children and Family Development. Katrine is also Chair of the Treasury Board, a member of the Planning and Priorities Committee, and the Cabinet Committee on Economy.
Katrine served as the New Democrat Opposition spokesperson for Interior Economic Development, Columbia Power and Columbia River Treaty.
Successful in both community and career endeavors, Katrine has enjoyed careers as one of B.C.'s first female power engineers, as an early childhood educator, administrator and college instructor, and as a small businessperson.
Katrine has worked and volunteered in her community as the executive director of Kootenay Family Place, instructor at Selkirk College; co-chair of the Castlegar and District Social Planning Council, treasurer of the Regional District of Central Kootenay Community Futures Board and founding board member of the Community Social Services Employers Association.
Katrine lives in Pass Creek where she runs a successful ranch breeding prize-winning Polled Hereford cattle. She has four children and six grandchildren.