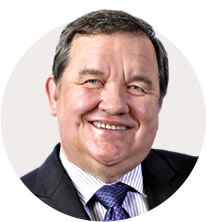 Shane Simpson
Vancouver-Hastings
---
Economic Development, Jobs, Labour and Skills, Caucus Chair
2365 Hastings St E., Vancouver, V5L 1V6604-775-2277
About Shane
Shane Simpson was first elected as the MLA for Vancouver Hastings in May 2005. He was re-elected in May 2009, 2013, and 2017.
Shane serves as Opposition Spokesperson for Economic Development, Jobs, Labour and Skills and Opposition Caucus Chair. During his time as MLA, he has also served as Opposition Critic for Labour, Housing and the Environment.
Born and raised in East Vancouver, Shane has lived, worked, and engaged in community-building activities in his community since 1971.
In his professional career, Shane has worked as the Director of Policy and Communications for Smart Growth BC, chair of the Vancouver City Planning Commission, an instructor in the Community Economic Development program at Simon Fraser University, Executive Director of the Worker Ownership Resource Center, Legislative Coordinator for the Canadian Union of Public Employees, coordinator and fundraiser for the Ray Cam Cooperative Center, Executive Assistant to former Vancouver East MP Margaret Mitchell, and as a self-employed consultant on business and economic development for labour, co-operative and non-profit groups.
Shane was the recipient of the Queen's Golden Jubilee Medal for his contribution to community in 2002. In 1992, he was awarded the Governor General's 125th Anniversary Commemorative Medal for Community Service.
Shane, and his partner Cate Jones, have one adult daughter, and have lived in the Burrardview neighbourhood of Vancouver Hastings since 1989.