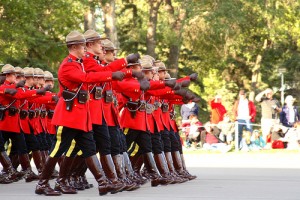 SURREY – B.C.'s Liberal government must act immediately to prevent the closure of a key RCMP civilian oversight office in Surrey.
"Surrey is home to the largest RCMP detachment in Canada and there are thousands of RCMP members across the province," said Mike Farnworth, New Democrat spokesperson for public safety. "And yet Premier Christy Clark and her justice minister are silent as an office that serves the entire province of B.C. is shipped to Ottawa. It's unacceptable."
The Civilian Review and Complaints Commission for the RCMP office in Surrey employs approximately 20 full-time staff and deals with 4,000 interactions every year, including 2,500 complaints.
"The ability to respond to complaints in B.C. is an important part of ensuring public confidence in the RCMP oversight process in British Columbia," Farnworth said. "It's inevitable that the move will mean a slower and less meaningful complaint process. Oversight decisions made in Ottawa will not necessarily serve British Columbia well.
"Every British Columbian knows the difference between dealing with an office locally and dealing with one across the country. British Columbia needs an RCMP oversight office and the premier of B.C. should have been the first and loudest voice to say so."