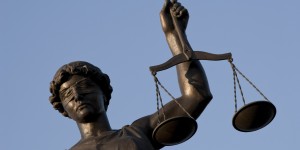 VICTORIA— New Democrat children and families spokesperson Melanie Mark, and women's spokesperson Maurine Karagianis issued the following statement on domestic violence:
"Domestic violence is a serious issue that affects families from every walk of life in communities across the province. In 2014 more than 11,000 people came forward to report that they were victims of domestic violence, but it is well known that up to 70 per cent of victims of intimate partner violence do not report the abuse that they are suffering.
"Often, even when domestic violence is identified, victims are afraid to proceed with charges against their abuser.
"They are afraid of a justice system that often fails to deliver justice for those abused by their intimate partners. They are afraid of not being able to provide for their children. They are afraid that they could lose their homes, their jobs and their communities.
"Christy Clark promised a violence free B.C. in her 2014 throne speech. Since then, little has been done to actually improve conditions for people suffering in silence. So-called domestic violence "units" are often little more than a single officer assigned to domestic violence cases.
"The Christy Clark government has had more than two years to bring in real legislative and policy changes that would benefit people fleeing abuse. Not only have they failed to put forward their own plans but when New Democrats put forward a bill that would protect the jobs of people fleeing from domestic violence, the Christy Clark government refused to support it.
"We need real, immediate and lasting change to address domestic violence in British Columbia. Slogans alone are simply not good enough.