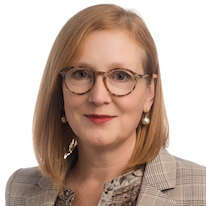 Brenda Bailey
Vancouver-False Creek
---
Minister of Jobs, Economic Development and Innovation
(604) 775-2601
About Brenda
Brenda Bailey was elected MLA for Vancouver-False Creek in 2020. She is the Minister of Jobs, Economic Development and Innovation. 
Brenda co-founded Canada's first women-owned and operated video game studio in 2011, in response to the lack of high-quality games being developed for women and girls. She most recently served as the Executive Director of DigiBC, the Interactive and Digital Media Industry Association of British Columbia, where she worked to strengthen the province's growing creative tech industry and continued her commitment to bringing more diversity and inclusion to the tech sector. 
Brenda previously served as the Executive Director of Big Sisters of BC Lower Mainland, helping young people to realize their full potential through mentorship. 
Brenda has degrees in Political Science and Social work, with advanced studies in Business and Law. 
Brenda lives in Vancouver-False Creek with her family and her giant Bernerdoodle, Murphy.