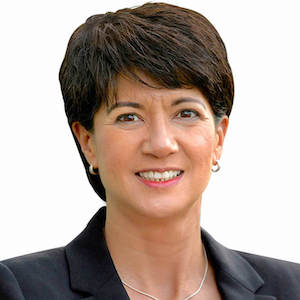 Mable Elmore
Vancouver-Kensington
---
Parliamentary Secretary for Anti-Racism Initiatives
Mable's Community Office
6106 Fraser Street, Vancouver, V5W 3A1604-775-1033
About Mable
Mable Elmore was first elected MLA for Vancouver-Kensington in 2009, when she made history by becoming the first MLA of Filipino heritage. Mable was re-elected in May 2013, May 2017, and October 2020. She serves as the Parliamentary Secretary for Anti-Racism Initiatives and previously served as the Parliamentary Secretary for Seniors Services and Long Term Care. She is also a member of the Treasury Board.
Mable previously served as the Official Opposition spokesperson for ICBC, and the deputy spokesperson for Finance
Mable is passionate about building community engagement and connecting people around issues that matter to them. She is dedicated to doing whatever she can to make the lives of people in her community – and across B.C. – better.
Mable has been an active member in the peace movement, and has worked tirelessly on a wide range of immigrant, social justice, and workers' rights issues.
Prior to her election as MLA, Mable worked as a transit operator for 10 years. Over that time she played an active role within her union – Canadian Auto Workers Local 111 – and led successful campaigns as a transit advocate.
Mable attended the University of British Columbia and has resided in Vancouver for the past 20 years.