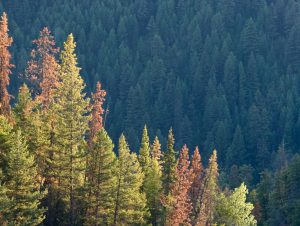 Harry Bains, the New Democrat spokesperson for forestry, issued the following statement today regarding the announced shutdown of the Tolko mill in Merritt.
"The planned shutdown of Tolko's operations is terrible news for the workers, their families and the community of Merritt. My thoughts are with everyone impacted as they go through this difficult time.
"Under the B.C. Liberal government, more than 25,000 jobs have been lost in forestry and more than 150 mills have shut permanently. Communities have seen their major employer vanish.
"Tolko has said that they are closing because they don't have enough fiber to supply the mill. Meanwhile, millions of cubic metres of raw logs are being shipped out of the province. B.C.'s logs are a public resource, yet under Christy Clark's government, it makes more economic sense to ship them to other countries than to have them feed mills in B.C..
"John Horgan and the B.C. New Democrats will continue to work to see our publicly owned forests support sustainable, long-term economic growth in the Interior and across British Columbia."