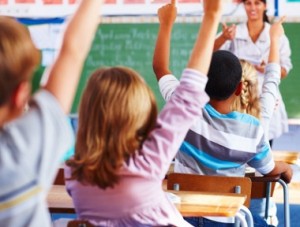 SURREY – After a Surrey MLA and cabinet minister admitted Surrey schools are "bursting at the seams," Christy Clark continued to deny that her budget is starving B.C. public schools, say New Democrats.
"Christy Clark's budget forces $25 million in cuts onto school districts, and her hikes to the MSP tax, hydro rates and other costs only compound the pressure schools are facing. Our children are feeling it in schools in communities across B.C., from a projected $24 million deficit in the Vancouver school district, to massive overcrowding in schools in Surrey," said New Democrat education spokesperson Rob Fleming.
Fleming said Premier Christy Clark just shrugged off the cuts when asked about them in the legislature on Thursday.
"When she was dragging kids, parents and teachers in to the longest school shutdown in B.C. history, she said addressing class size and composition was her 'number one priority.' But one look at the fine print in her budget says everything about where kids, parents and their public schools fall on the premier's priority list. The only people in this province who are getting a break from the premier are the top two per cent of income earners – millionaires who will get a billion-dollar tax break from the premier over the next four years."
New Democrat MLA for Surrey-Newton Harry Bains also grilled Education Minister Mike Bernier about the increasing pressures facing Surrey schools.
"We have children going to school in shifts, brothers and sisters going to schools across town from each other, and hundreds of portables crowding over playgrounds," said Bains.
"Just yesterday, Minister of Children and Family Development Stephanie Cadieux admitted that schools in Cloverdale are 'bursting at the seams.' Still, the Christy Clark Liberals refused in the legislature to take action now to help Surrey kids get the learning environment they deserve. They don't seem to realize that Surrey families deserve more than vague promises."